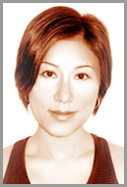 My aim with Rolfing is to have a good understanding and insight in the strengths and weaknesses of my clients' body and to develop a skilful Rolfing technique by learning and working with our remarkable living anatomy. Together with my clients, I want to work towards their improved body alignment and their balanced body structure and emotional status. 
To me it is of utmost importance to regain the functional motion by eliminating the restrictions in my clients' body and to uplift the inner axis of their body by using the influence of gravity on vitality and well-being.  My clients can then take forward this new comprehension of self manifestation in harmony with gravity and they can further build upon this harmony as a lifelong process.
My scope of practice includes taking clients through the Basic-10 session series, Post 10 sessions (3 maintenance sessions repeated after the Basic-10 normally 3-12 months later) and Fix-It sessions (primarily for acute conditions).  If you first like to try out Rolfing, you can also take a Single session and decide afterwards on the next steps.
All sessions are on appointment only, please refer to the contact page. My place is very close to Bangsar Shopping Centre / Kuala Lumpur, it is very accessible from most parts of the town and without parking hassle and parking fee.

 
View Larger Map
I hope that you will enjoy exploring the rest of my website, and that you find the practical tips in the Rolfing FAQ page. If you have further questions, please do not hesitate to contact me.